Trako 2023: Two Stadler vehicles at the fair in Gdańsk
At this year's fair in Gdańsk, Stadler presents the latest, innovative vehicles from the Siedlce factory.
These are two different types of vehicles that can significantly contribute to improving public transport in the region. The first of them is the FLIRT regional electric multiple unit produced for Serbian Railways. The second one is tr
amwaj TANGO NF3 built for Sarajevo, Bosnia and Herzegovina.
FLIRT electric multiple unit for Serbian Railways (Srbija Voz)
At the end of 2021, Srbija Voz and Stadler signed a contract for the supply of 18 FLIRT electric multiple units for operation on regional routes throughout Serbia. This is the third contract concluded between Stadler and the Serbian railway carrier. The cooperation began with an order for 21 FLIRT vehicles in 2014. Then, a contract was concluded for the supply of three KISS 200 vehicles, and the first vehicle was delivered in a record time, just 7 months after signing the contract. In 2015, Stadler completed deliveries of FLIRT and KISS vehicles to Serbia. They were commercially successful and gained great popularity and sympathy among passengers. The vehicles delivered under the current order will complement the current fleet of Stadler trains operated by Serbian Railways and constitute an important contribution to improving the comfort of rail travel in Serbia.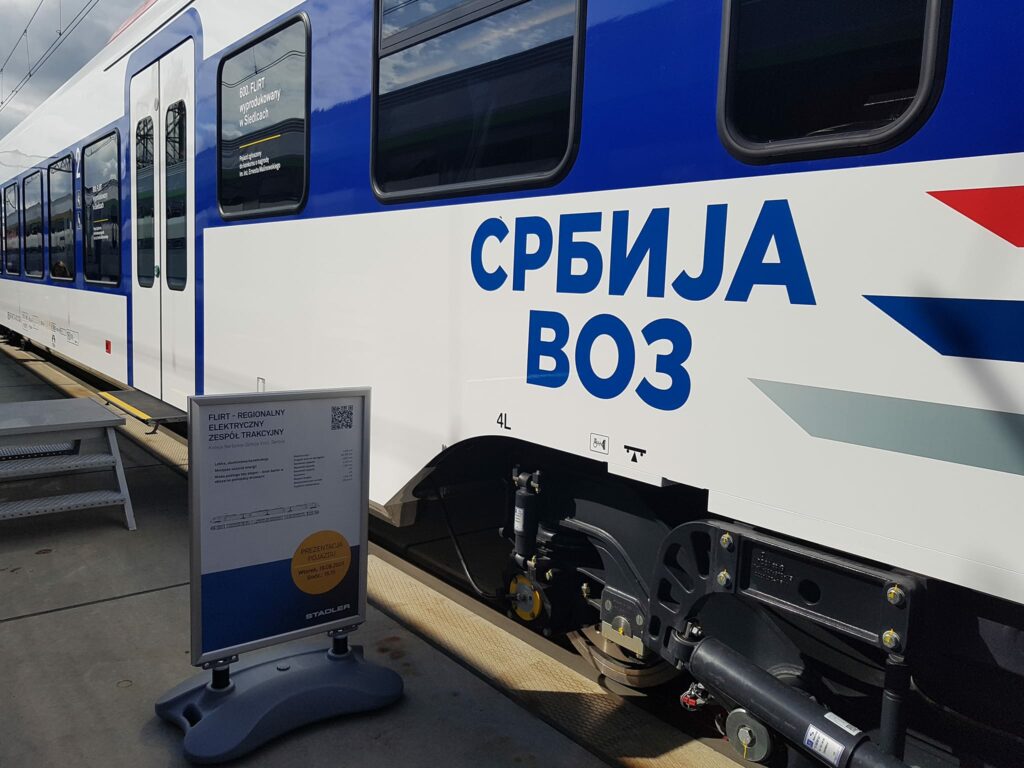 The FLIRT electric multiple unit for Serbia is a vehicle with a light, aluminum structure. Meets the requirements of the latest TSI standards and current crash safety standards (EN 15227). When designing the vehicle, Stadler engineers placed particular emphasis on low energy consumption and the easiest possible operation of the vehicle. Environmentally friendly materials were used to build the warehouse, including water-based paints and HVAC refrigerant. The single-space train has spacious entry areas enabling quick passenger exchange. Thanks to this, it is easily accessible to people in wheelchairs, with bicycles or strollers. It is equipped with air conditioning, external and internal monitoring and a visual and sound information system. It has a platform to facilitate boarding for disabled people, as well as modern toilets. Safety on board is ensured by an intercom enabling contact between the passenger and the driver in an emergency situation. The four-unit vehicle with a total length of 80.7 m will accommodate 473 passengers, including 244 seated people. There will be an area for 1st class passengers with comfortable seats and areas for passengers with limited mobility. The train is equipped with large luggage racks and a vending machine with drinks and snacks. It moves at a maximum speed of 160 km/h.
TANGO NF3 tram for the city of Sarajevo in Bosnia and Herzegovina
Since 1885, when the first tram appeared in Sarajevo, no new vehicles have been introduced. 136 years later, in September 2021, the Ministry of Transport of the Canton of Sarajevo and Stadler signed a contract for the supply of a rolling stock of state-of-the-art TANGO trams. This is Stadler's first contract in Bosnia and Herzegovina and a major sales success in the area of ​​tram projects in the Balkan region. Stadler is therefore part of the historical development of the tram network. By delivering new generation trams, Stadler is contributing to the creation of accessible and modern public transport in Sarajevo, based on the principles of sustainable development. For passengers, the new trams represent a generational milestone in terms of travel comfort, making it easier to move around the city even for people with limited mobility. The project is financed by the European Bank for Reconstruction and Development (EBRD) and the European Investment Bank (EIB).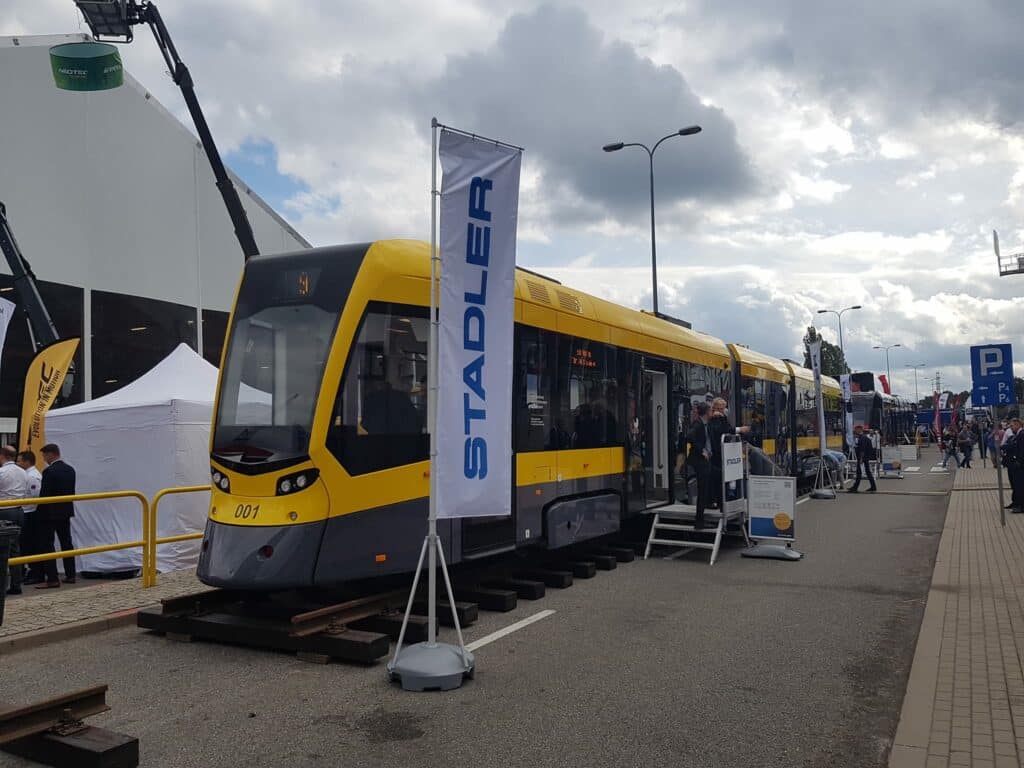 When designing the TANGO NF3 tram for Sarajevo, Stadler engineers placed emphasis on the functional and modern arrangement of the vehicle's space. The result is a tram that offers passengers and service staff high driving comfort at low operating costs. TANGO NF3 has a modular structure, an ergonomic driver's cabin and is fully air-conditioned. Swiveling bogies with a flexible frame ensure smooth running of the vehicle. Optimal door arrangement allows for quick exchange of passengers. The seating configuration ensures adequate comfort even on longer routes typical for Sarajevo. The vehicle can accommodate 180 passengers, including 79 seated people. The one-way, three-section tram is 31.1 m long, 2.4 m wide and 3.6 m high. It is fully low-floor and adapted to the needs of people with limited mobility. It has a maximum speed of 70 km/h and is characterized by a low noise level. Meets all requirements of EU standards and regulations.