Europe for Ostrów | rc.fm
Ostrów Wielkopolski was awarded the Plaque of Honor of the Council of Europe. This is another prestigious award for the city, after the diploma and the honorary flag. Ostrów Wielkopolski is in a unique group of only 6 cities from all over Europe that received such distinction this year.
Ostrów Wielkopolski has come a long way to receiving an honorary award. In 2017, the city was honored with a European diploma, then in 2019 with an honorary flag, and this year with an honorary plaque.
This is one of the awards of the Council of Europe, which was established 68 years ago by the Parliamentary Assembly of this body.
Beata Klimek, mayor of Ostrów Wielkopolski, emphasizes that this prestigious distinction is not only an honor for the city, but also proof that Ostrów's efforts to actively promote European ideals are appreciated and inspiring to others.
"I am filled with pride, pride in my city and pride in my people. This is an important distinction that proves that Ostrów Wielkopolski is a European city where values ​​such as solidarity, kindness, friendship, respect and dialogue are respected," said Beata Klimek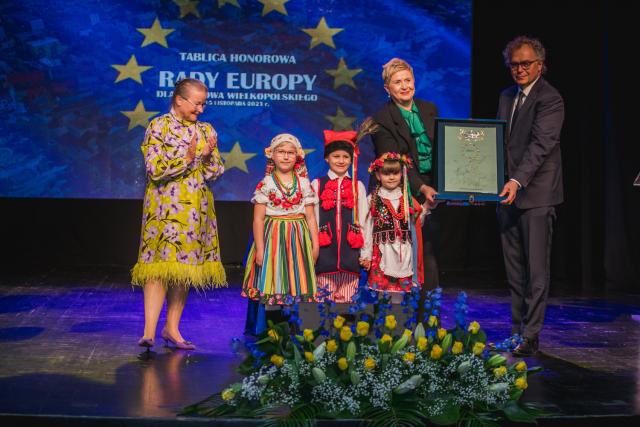 The inhabitants of Ostrów, especially the youngest ones, made a great impression on Danuta Jazłowiecka, MP and member of the Parliamentary Assembly of the Council of Europe, who came to Ostrów to present this distinction.
"Ostrów Wielkopolski – you are a beautiful city, you have wonderful inhabitants, and young people are already winning the hearts of it. I very often go to present various awards on behalf of the Council of Europe, but I have never seen such emotions, commitment, youth and energy anywhere," said Jazłowicka.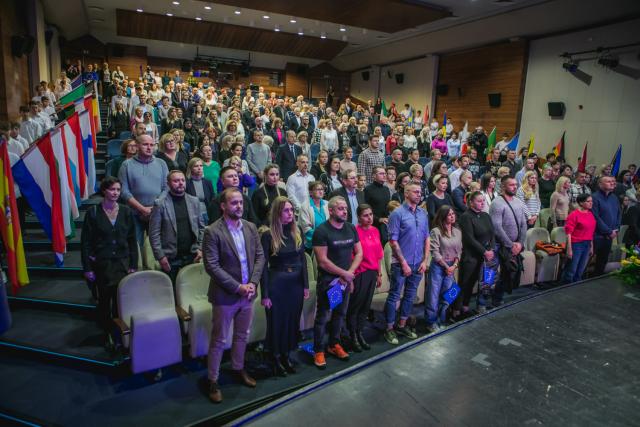 The ceremony of awarding Ostrów Wielkopolski with the Honorary Plaque of the Council of Europe took place at the Ostrów Cultural Center, where the audience watched a musical spectacle "Bycycling through Europe", full of symbolism, presenting the diversity of European cultures.